About Scott Macpherson Golf Design
In 2014, Scott Macpherson Golf Design celebrated its 10th anniversary. Among other design work, the last decade has seen Scott design the new Colt Course at Close House in England (where Lee Westwood is the resort ambassador), renovate New Zealand's Oreti Sands – the southern-most links in the world – and complete a multi-million dollar redesign of the championship course at Royal Wellington Golf Club with touring professional Greg Turner.
2007 saw the release of Scott's first book entitled St Andrews, The Evolution of the Old Course. In 2014, his second book called Golf's Royal Clubs, and commissioned by The Royal & Ancient Golf Club of St Andrews, became available. It documents the 66 royal golf clubs around the world that have gained the royal title from the British Royal Family.
Our golf course design focus is on delivering value and worth. Clients achieve the best value for money by receiving cost-effective and creative designs in harmony with their environment. A strong on-site presence during the construction phase ensures a project proceeds at pace, and that opportunities to improve the design as it evolves are captured, thus adding greater worth to the finished project.
Should you like the attention of a boutique golf course architect company who deliver high quality projects on time and on budget, please contact Scott Macpherson Golf Design.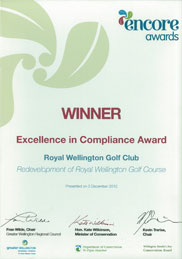 Winner
Excellence in Compliance Award
Royal Wellington Golf Club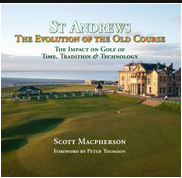 St Andrews
The Evolution of the Old Course
by Scott Macpherson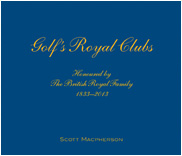 Golf's Royal Clubs
by Scott Macpherson


"Scott is a very good course designer and it's interesting to go around a course and see what he sees. I have my own ideas about courses and the way they should look, but listening to somebody like Scott, who has a lot of experience, makes you appreciate how much more there is to take into account when you are designing one."
Lee Westwood, CH Magazine, 2014.