Denis Griffiths
Denis has been a golf course architect since 1970. Having worked with Gary player and many other stars, Denis became a full partner with Ron Kirby in 1980, before establishing his own company in 1987. Based in Atlanta, Georgia, USA, Denis has a unique set of skills as the owner of a golf course construction company, an owner of golf courses, and being a golf course designer himself. Denis is a past President of the American Society of Golf Course Architects.
Denis was appointed to design two golf courses in St Andrews, Scotland and hired Scott to be the On-Site architect in 1998. Since Scott started his own company in 2004, Denis and Scott have continued to collaborate and look forward to further projects in the future.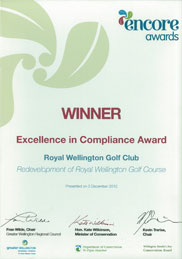 Winner
Excellence in Compliance Award
Royal Wellington Golf Club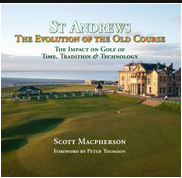 St Andrews
The Evolution of the Old Course
by Scott Macpherson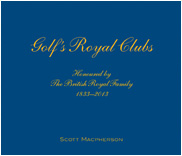 Golf's Royal Clubs
by Scott Macpherson


"RWGC set out to build the best club golf course in New Zealand and to be one that golfers from all around the world will travel to play. We are confident that ambition is being realized."
Peter Cutfield, Chairman, Royal Wellington Golf Club, NZ