Books
In 2007 'St Andrews, The Evolution of the Old Course' was published. Looking at the impact on golf of time, tradition and technology, this book starts its study of the course from the year the first plan of the course was made in 1821, and records the changes up until 2006. The was very well received and is now considered the definitive book on the changes to the Old Course in that period. Please click on the cover of the book to read more about it.
I wrote my second book entitled 'Golf's Royal Clubs' in 2014. Commissioned by the Royal and Ancient Golf Club of St Andrews to commemorate the Her Majesty the Queen's Diamond Jubilee, the book celebrates the 66 royal golf clubs that have had their title conferred on them by the British Royal Family between 1833 – 2013. Please click on the cover of the book to read more about it.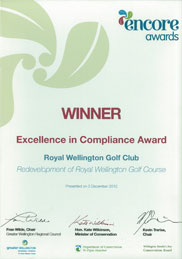 Winner
Excellence in Compliance Award
Royal Wellington Golf Club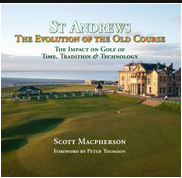 St Andrews
The Evolution of the Old Course
by Scott Macpherson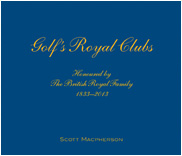 Golf's Royal Clubs
by Scott Macpherson


"When I was looking for a golf architect I wanted someone who would understand the landscape and have the flair to design a course of the highest quality in terms of; aesthetics, a player's and playing perspective; being practical in terms of forward maintenance; and to bring the construction in on time and on budget. Scott is that man! And what's more he brings competence and professionalism and an easy management style and enthusiasm that is infectious and at no extra charge – a little bit of magic to it all!"
Derek Young, Chairman Kersewell Resort Group, Scotland, UK.