Quiz
If you would like to test yourself with a range of questions on golf course design, the royal golf clubs, golf courses or golf clubs, please navigate to the quiz page and make your choice. I might warn you though, the answers are at the bottom of the page so don't scroll down too quickly!!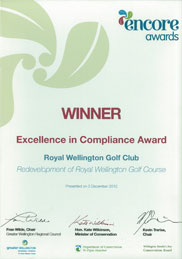 Winner
Excellence in Compliance Award
Royal Wellington Golf Club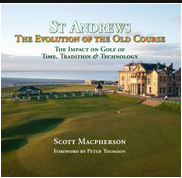 St Andrews
The Evolution of the Old Course
by Scott Macpherson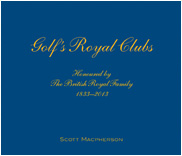 Golf's Royal Clubs
by Scott Macpherson


"When I was looking for a golf architect I wanted someone who would understand the landscape and have the flair to design a course of the highest quality in terms of; aesthetics, a player's and playing perspective; being practical in terms of forward maintenance; and to bring the construction in on time and on budget. Scott is that man! And what's more he brings competence and professionalism and an easy management style and enthusiasm that is infectious and at no extra charge – a little bit of magic to it all!"
Derek Young, Chairman Kersewell Resort Group, Scotland, UK.