Golf Course Quiz
Name the Course
1. In Melbourne, designed by Alister MacKenzie?
2. A Links on Long Island with America's first Clubhouse and host of several U.S Opens?
3. The original 'Redan Hole' is at this Scottish course?
4. A visionary American course designed by George Crump, and completed after his death in 1918 by Hugh Wilson?
5. Famous Californian course designed by two California Amateur Champions in 1918?
6. In Florida, designed by Pete Dye, this course hosts the Players Championship and has a famous island Par 3 hole?
7. Home of the English Golf Union and host to the 2002 Ryder Cup?
8. In New Zealand near Lake Taupo, Designed by Michael Wolverdige, renovated in 1998?
9. The course where Bobby Jones won his 'Grand Slam' in 1930?
10. Scottish course, where the Open Championship began?
Answers
1. Royal Melbourne
2. Shinnicock Hills
3. North Berwick
4. Pine Valley
5. Pebble Beach
6. TPC Sawgrass
7. The Belfry
8. Wairakei
9. Merion- East course
10. Prestwick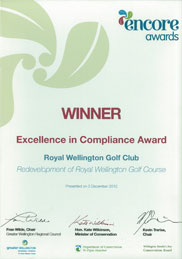 Winner
Excellence in Compliance Award
Royal Wellington Golf Club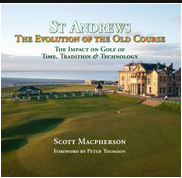 St Andrews
The Evolution of the Old Course
by Scott Macpherson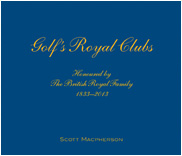 Golf's Royal Clubs
by Scott Macpherson


"RWGC set out to build the best club golf course in New Zealand and to be one that golfers from all around the world will travel to play. We are confident that ambition is being realized."
Peter Cutfield, Chairman, Royal Wellington Golf Club, NZ