Courses by Scott Macpherson & Sandy Lyle
Scott and Sandy have been brought together for the first time to design the new 18-hole resort course at a new development called "Kersewell" in Lanarkshire, Scotland. The master planning phase is complete and planning is ongoing with construction planned to start late in 2013.
This will be the first golf course for Sandy in the UK, and as he lives only 1.5hrs drive from the property, Sandy is excited by the opportunity and promising to be very involved in the process!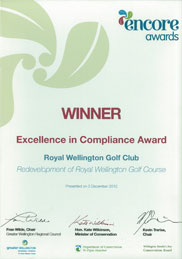 Winner
Excellence in Compliance Award
Royal Wellington Golf Club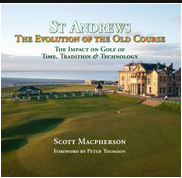 St Andrews
The Evolution of the Old Course
by Scott Macpherson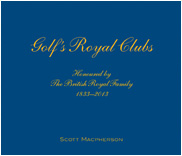 Golf's Royal Clubs
by Scott Macpherson


"The course looks absolutely stunning and every single golfer, without exception, has said how wonderful it is and that the views are exceptional. Most of that is down to Scott's own design, imagination and flair and I am very grateful for all the effort he put into making the course so special."
Graham Wylie, Owner of Close House Hotel and Golf. England, UK