Saint Maurice des Lions
Located in central France, this wonderful piece of undulating property features old farm buildings that will be converted into the central hub of the resort, a meandering stream, a lake and many trees. The golf course will be a nine-hole facility catering for golfers of all abilities.
Dave, Paul (client) & Scott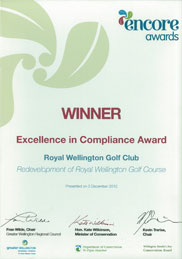 Winner
Excellence in Compliance Award
Royal Wellington Golf Club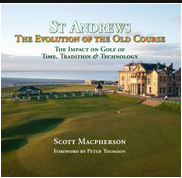 St Andrews
The Evolution of the Old Course
by Scott Macpherson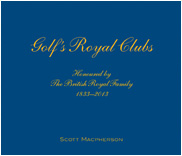 Golf's Royal Clubs
by Scott Macpherson


"RWGC set out to build the best club golf course in New Zealand and to be one that golfers from all around the world will travel to play. We are confident that ambition is being realized."
Peter Cutfield, Chairman, Royal Wellington Golf Club, NZ