Design Collaborators
At SMGD, we enjoy collaborating with others and have collaborated with a number of talented people to create memorable designs. We have worked with a number of golf professionals including:
Sandy Lyle
Sam Torrance
Greg Turner
Lee Westwood
We can introduce golf professionals or design consultants to a new project, or, as a client, should you wish to engage SMGD to work with the professional expertise already in your partnership, we welcome that opportunity too.
Please contact us for more information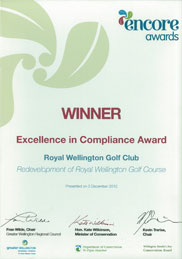 Winner
Excellence in Compliance Award
Royal Wellington Golf Club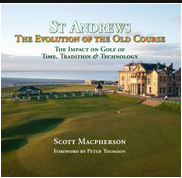 St Andrews
The Evolution of the Old Course
by Scott Macpherson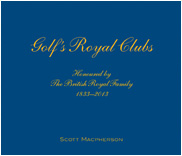 Golf's Royal Clubs
by Scott Macpherson


"Scott is a very good course designer and it's interesting to go around a course and see what he sees. I have my own ideas about courses and the way they should look, but listening to somebody like Scott, who has a lot of experience, makes you appreciate how much more there is to take into account when you are designing one."
Lee Westwood, CH Magazine, 2014.