Quiz
If you would like to test yourself with a range of questions on golf course design, the royal golf clubs, golf courses or golf clubs, please navigate to the quiz page and make your choice. I might warn you though, the answers are at the bottom of the page so don't scroll down too quickly!!
AWARDS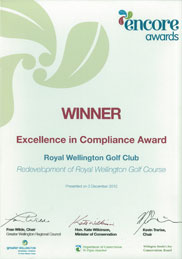 Winner
Excellence in Compliance Award
Royal Wellington Golf Club
PUBLICATIONS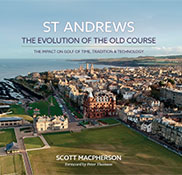 St Andrews
The Evolution of the Old Course
by Scott Macpherson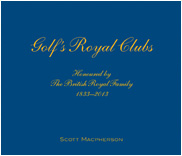 Golf's Royal Clubs
by Scott Macpherson

TESTIMONIALS
"The course looks absolutely stunning and every single golfer, without exception, has said how wonderful it is and that the views are exceptional. Most of that is down to Scott's own design, imagination and flair and I am very grateful for all the effort he put into making the course so special."
Graham Wylie, Owner of Close House Hotel and Golf. England, UK