Golf Architect Quiz
1. English Architect of Scottish decent who worked with Bobby Jones to design Augusta National?
2. The most prolific American architect of the 1950' and '60's. Responsible for revolutionising the 'Modern design'?
3. Attended the University of St Andrews in Scotland, coined the term 'Golf Architect' and became known as the 'Father of American golf Architecture?
4. Celebrated English Architect, who worked in America, England and Scotland, and designed the 'New course' at Sunningdale near London.
5. A woman who pioneered the forward tees. She is a decorated golfer, the first woman President of the American Society of Golf course Architects and the wife of a renown Golf Course Architect?
6. An architect who died in obscurity in 1942 after designing such courses as San Fransisco Club, Baltesrol, Bethpage State Park (Black, Blue and Red courses)?
7. A famous golfer who entered the design industry in 1970 and co-designed Harbour Town?
8. He designed many courses in America, but was from Dornoch in Scotland. Payne Stewart won the US Open on one course designed by this man?
9. Recognised as the first 'Keeper of the Greens' at St Andrews, he was also the caddy master and is the oldest winner of the Open Championship?
10. Australian, 5 times British Open Champion, and Golf Course Designer?
Answers
1. Alister MacKenzie
2. Robert Trent Jones
3. Charles Blair Macdonald
4. Harry Colt
5. Alice Dye
6. A.W.Tillinghast
7. Jack Nicklaus
8. Donald Ross
9. Old Tom Morris
10. Peter Thomson
AWARDS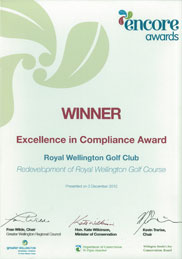 Winner
Excellence in Compliance Award
Royal Wellington Golf Club
PUBLICATIONS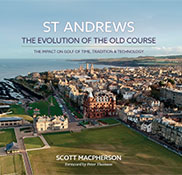 St Andrews
The Evolution of the Old Course
by Scott Macpherson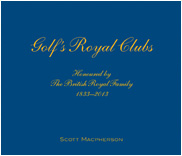 Golf's Royal Clubs
by Scott Macpherson

TESTIMONIALS
"During both the design and construction phases their can-do attitude to problem solving was refreshing".
Ben O'Malley, Millbrook Country Club, NZ