About Scott Macpherson Golf Design
In 2019, Scott Macpherson Golf Design celebrated its 15th anniversary. Among other design work, the last decade has seen Scott design the now renown Colt Course at Close House in England (where Lee Westwood is the resort ambassador), renovate New Zealand's Oreti Sands – the southern-most links in the world – and complete a multi-million dollar redesign of the championship course at Royal Wellington Golf Club with touring professional Greg Turner which in 2017 hosted the Asia-Pacific Amateur Championship. Enjoying a longterm working relationship with the team at the celebrated Millbrook Resort in Queenstown, NZ, to create a new 18-hole championship course one nine at a time over a 10 year period has also been a wonderful pleasure. It will be fantastic when this course hosts the New Zealand Open in February 2021.
2007 saw the release my first book entitled St Andrews, The Evolution of the Old Course. In 2014, Golf's Royal Clubs, and commissioned by The Royal & Ancient Golf Club of St Andrews, became available. It documents the 66 royal golf clubs around the world that have gained the royal title from the British Royal Family.
My golf course design focus is on delivering value and worth. Clients achieve the best value for money by receiving cost-effective and creative designs in harmony with their environment. A strong on-site presence during the construction phase ensures a project proceeds at pace, and that opportunities to improve the design as it evolves are captured, thus adding greater worth to the finished project.
Should you like the attention of a boutique golf course architect company who deliver high quality projects on time and on budget, please contact Scott Macpherson Golf Design.
AWARDS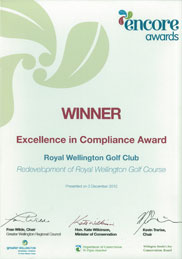 Winner
Excellence in Compliance Award
Royal Wellington Golf Club
PUBLICATIONS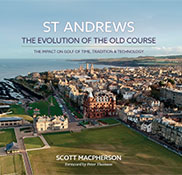 St Andrews
The Evolution of the Old Course
by Scott Macpherson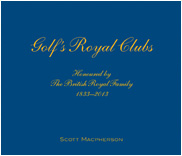 Golf's Royal Clubs
by Scott Macpherson

TESTIMONIALS
"RWGC set out to build the best club golf course in New Zealand and to be one that golfers from all around the world will travel to play. We are confident that ambition is being realized."
Peter Cutfield, Chairman, Royal Wellington Golf Club, NZ